To be eligible for commission you need to be part of the company. To do this you need to sign up as a partner where you will be asked for your ID info. Since they are going to be paying you, they have to have certain documents to prove you are who you say etc, and that you bank info is correct. Do not be surprised by this.
There are access fees for the use of the dashboard, and their tracking of your sales. Usually this is $49.95 a year. It has been credited to anyone joining the company during the launch and we have notyet been given a date on which this will end. When this ends, if joining as a partner, you will billed for this privilege.
For every Healy you sell there is a direct commission.

For every Healy product sold, there is a point allocation. These points collect in two "pools" - one on your left and one on your right fed by buyers (customers or partners) placed on your left or right.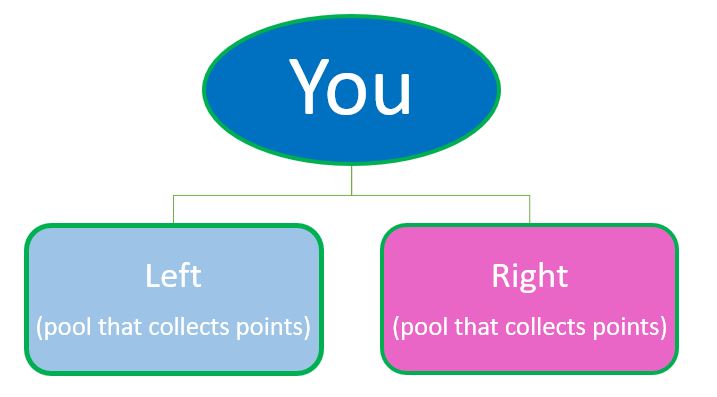 These points can be found on your dashboard:

Taking the lowest number of the two, multiply it by 15% (15/100). This is what you get paid in dual commissions.
Right now you do not need to have any kind of on-going monthly purchase with Healy to be paid the dual commission.
In a while though, you will be required to have a subscription of some sort - the Watch, or DNA or Advisor (or any new subscription they have) to receive this type of commission.
As you sell the Healy and the subscriptions you will have more and more people to take care of and to serve. Healy recognises this is worth rewarding and has a leadership bonus structure. As you advance you are given once off cash bonuses.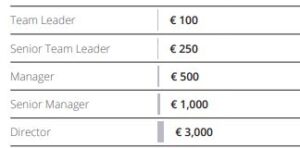 There are a few other ways to make money with Healy but this is where everyone starts.
Initial Job Description
(to advance 1 level)
Read about the Healy and get to know the product
Order your own and USE it.
Stay part of the team by:

asking questions,
staying positive,
joining all the communication streams and groups

Sell 3 devices in 30 days by

talking to people
explaining the product - maybe print the brochures
asking your sponsor to talk to your people
sending people to the website
inviting them to the FB group
getting help from your sponsor to fill out the paperwork
Is it possible to work and earn your Healy?
Yes: - you can earn your Healy device by selling Healy's.
You need to do so in the 30 days after signing up so work fast.
You will need to sell
3 to get a gold
6 to get a holistic health
9 to get a holistic health +